As soon as we arrived at our first accommodation, the hotel manager asked me why did you choose this destination? I replied because I love mountains and open spaces. I had been researching on which destination to travel to for ages. After all this was our first trip with our little Nyana who is now 4 months old. After hours and days of research I concluded that Slovakia was going to be our next destination. Here are the reasons why:
I wanted to go somewhere in Eastern Europe for the first time
I try to avoid places where everyone seems to travel to and Slovakia doesn't seem to be high on everyone's bucket lists
It is a family friendly destination; this was our first trip with a baby and we wanted somewhere safe
Great options for trekking and outdoor activities including family friendly activities
Tranquil and peaceful
Delicious food with excellent value for money
We spent 3 nights in total in the area and below are some of the places we visited during our stay in the High Tatras National Park.
Štrbské Pleso is the most chic destination in Slovakia and the most iconic mountain location in the Tatras. It is selected as a base for several travellers who choose the region for outdoor activities that can be done both in winter (skiing, snowboarding, snow shoeing etc.) and summer (hiking, biking, trekking, mountain climbing). Staying by the lake, though may sound appealing, can prove to be quite expensive as these are the most luxurious hotels of the country. We visited for half a day enjoying some relaxing time walking around this magical lake with the backdrop of the Tatras mountains. This walk apart from being relaxing is also push chair and wheel chair friendly. Moreover if you wish to buy some souvenirs near the parking there are several stalls selling local products as well. Štrbské Pleso is the perfect place to detach yourself from everything in a relaxing manner.
This lake is also very popular however it is not as easy to reach like Štrbské Pleso. There are several options to reach Popradské pleso, either trek directly through the forest or walk along the asphalted path (making this route again push chair and wheel chair friendly). Reaching this lake takes around 1.5/2 hours uphill but the walk is very pleasant (depending on your level of fitness). Look out for wildlife as the area is populated by bears, deer, squirrels and several species of birds (we saw a lot of squirrels and birds but no deer or bears). After reaching the lake, which is more raw than Štrbské Pleso (no luxurious hotels here), you can enjoy a warm cup of coffee or a beer at one of the two huts by the lake. Or else if you have enough stamina you can continue to trek to reach the top of the mountain. Popradské Pleso is the place for nature lovers with an adventure spirit.
Tatranská Lomnica and Skalnaté Pleso
From the village of Tatranská Lomnica you can get the cable car up to Skalnaté Pleso. Apart from the wonderful scenery there is a magnificent glacial lake at 1,700m. During the month of October the level of water is quite low (you need to visit during late spring/early summer for the highest levels of water), but the scenery is absolutely awesome. You can try out some warm goulash at the restaurant or else sunbathe and relax enjoying the views. Moreover there are several options available such as walking down towards Hrebienok or reach the summit of Lomnický štít with another cable car.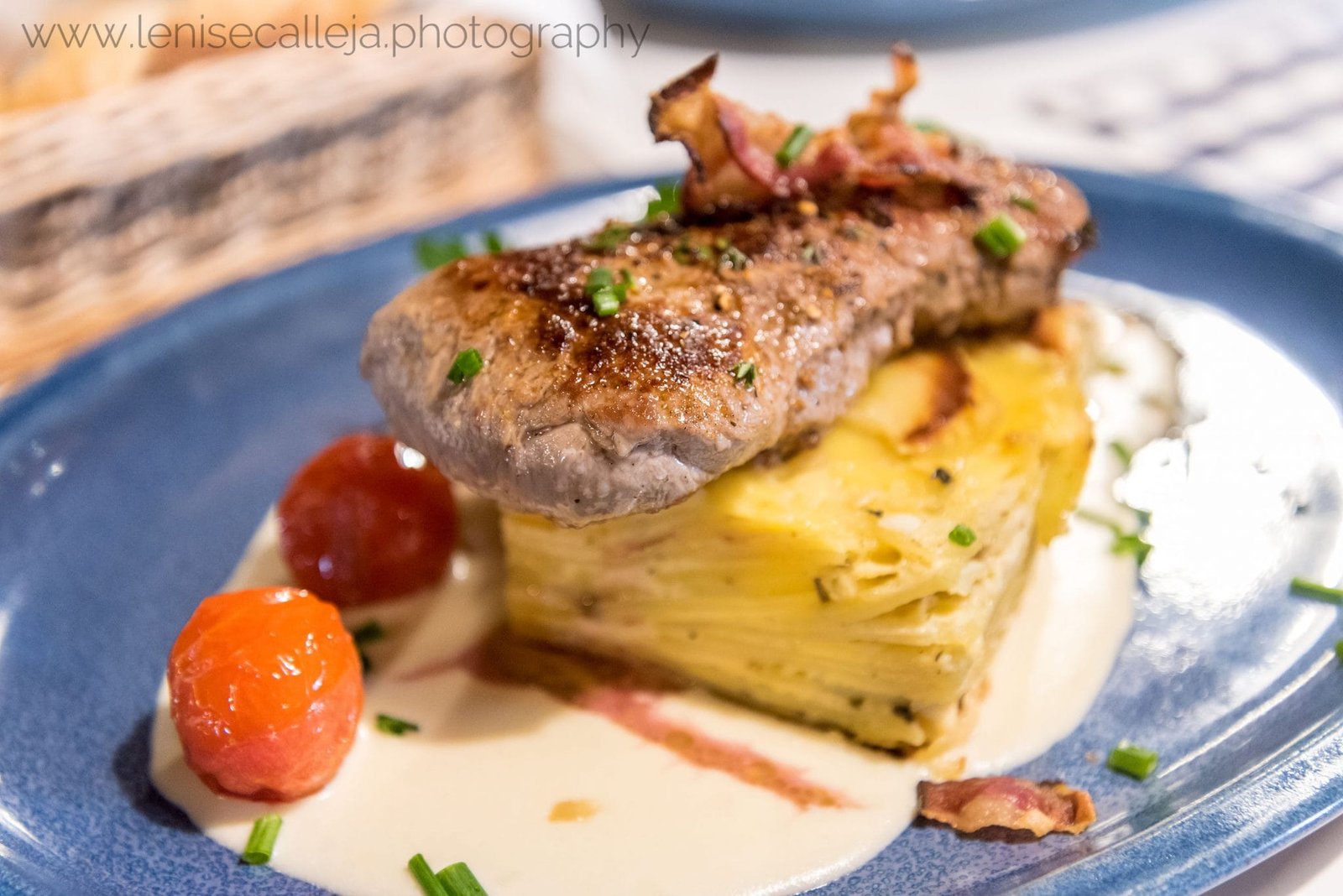 Starý Smokovec is the most popular skiing resort in the area. The highlight of our visit to this village (also because it was raining very heavily) was the divine food we ate. I do not usually mention any restaurants but I was amazed at the delicious dishes we tried at Koliba Kamzík! Apart from the cosy and stylish ambience, this restaurant was the best we ate at during our stay in Slovakia. We had a full meal with starters consisting of soups, main courses consisting of venison and veal steak and also dessert based on strawberries. The staff will also serve you in traditional Slovak costumes. This town is also nice to walk around as there are some cute souvenir shops and cafes. I also suggest going up the funicular from Hrebienok and walk to the stream (we did not do this as it was raining too heavily).
Salaš Krajinkas in Ružemborok
This is a sheep farm, which is the main agricultural activity in this area. Salaš Krajinka is very popular with locals  maybe due to its modest prices. Apart from getting close to the animals, you can purchase their exquisite products. These range from cheeses to sweets and breads. Most of all do not miss trying out their cuisine at the restaurant. The quality of food is excellent, as anywhere else in Slovakia. Absolutely a must visit!
Following the feedback received I am answering some of your questions here to giving you some detailed practical information:
Distance from Bratislava – 4 hrs (by car)
Transportation options – car hire or public transport (all the above mentioned places are reachable via train or bus)
Time spent in the Tatras Region – 3 nights
Location of our base – Tatranská Štrba (20 mins away from Štrbské Pleso but much cheaper)
Obviously the above are not the only places you can visit. There are other treks you can do, other lakes and waterfalls, underground caves, castles etc. Soon I will write another post with some towns in the lower Tatras you can visit along the way from Bratislava. Also check out the official website of the Tatras Region, which is very helpful when planning out your trip.