I started enjoying photography when I was still 16 as soon as I could afford buying my own camera. Obviously I could not afford to travel, as I was still a student, so I started to take photos of Malta. Luckily I live on a small island which provides infinite photographic opportunities and I learned a lot. Not only I improved my photographic skills, but also on my homeland. Learning about your subject is what makes photography what it is. You learn to observe and you make research before and after you in order to capture your subject in the best way possible. Behind every photo there is a story to tell.
I enjoy going out in the countryside and take pictures of landscapes and wildlife. When I get back home I make some research to learn more about the shots I took. Often we go for long trips in far away lands and we miss what we have at home. I find that in general Maltese people have a very negative impression of their country. They think that since it is a small island there is nowhere to go. Then they see a picture taken in Malta and say 'Where is that? I have never been there'.
Zurrieq Photography
I guess that not everyone from Malta can guess immediately where the below shot has been taken. Zurrieq is the place where I live and I usually go out for a stroll to test new equipment. In fact this is the first shot I took with my new Nikon wide angle lens as it is very close to my home, practically less than 5 minutes of driving. This is the area known as 'Il-Munqar' (beak in English) shot from Wied iz-Zurrieq on a beautiful Winter day. My point is go out and explore your own homeland as I am sure that you will be surprised at how much you can learn and obviously photograph!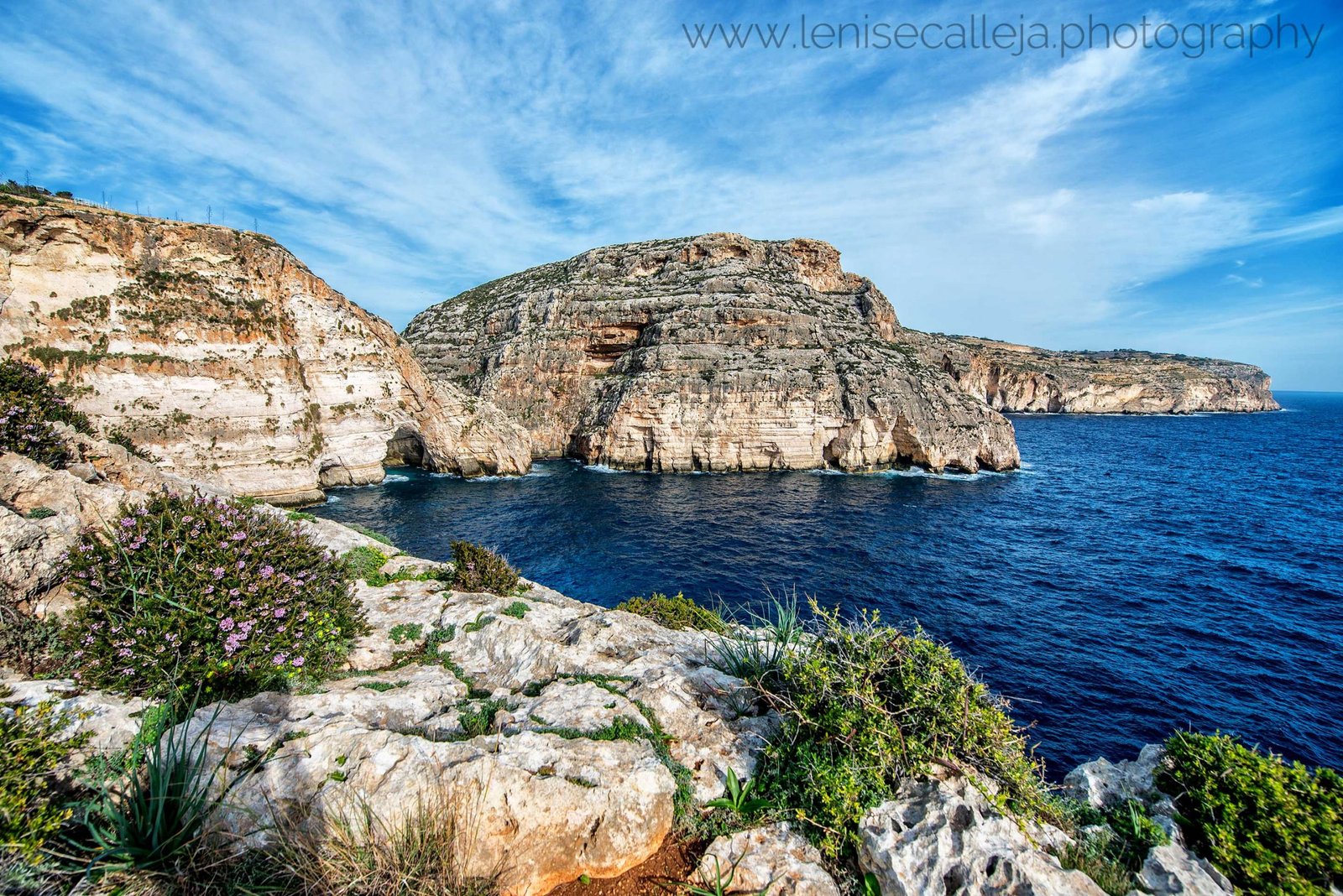 I practically have been to most accessible corners in Malta, as in winter and spring, I spend my weekends outdoors. Yet I love the village I live in and there is nowhere else in Malta I would rather live! I love it for several reasons:
It is surrounded by a quite varied natural environment; valleys, cliffs, beaches, fields
Views from the highest points like Munqar and Gibjun area are among the best on the island
The sea is among the cleanest and rich of wildlife you can swim in
I am a big fan of the village feasts and I would not imagine a summer without going to the festa
I love Zurrieq, although as for all Malta, a lot has changed in the past years. Like all Malta it has become overpopulated with huge blocks of apartments rising up everywhere. I really hope that the construction slows down as Malta and Zurrieq are losing their charm. Below are some photos of what I love in Zurrieq and the surrounding areas, in the hope that people appreciate their surroundings and make their best to preserve them.