Saint Kitts is the larger of the two Caribbean islands that form the nation of St. Kitts and Nevis. What I loved most about this island is the spectacular scenery that features a green mountainous interior and coastal villages and beaches around the mountains. A day is quite enough to go around the entire circumference of the island. In fact it constitutes the smallest country in
the Western hemisphere. There is only one main ring road in St. Kitts that circles Mount Liamuiga and all the attractions on the island are located along this ring road. Here are the main places to visit around St. Kitts if you travel in a clockwise direction:
Most probably Basseterre will be the starting and ending point of your trip, both if you arriving by air and also by sea. In the capital and also the largest city on the island with a population of over 15,000 people. As you can guess by its name it was founded by the French and its name derives from the fact that the city is located on the lowest flat area of the island. The best way to explore the capital is to walk around and enjoy the vibes. If you are there during the weekend you will even enjoy some lively music and barbecues along the road. Make sure to include the Berkeley Memorial and the Anglican Church of Saint George with Saint Barnabas.
This place is a former sugar plantation and apart from the beautiful scenery and greenery, the main attraction is the Caribelle Batik. The rich coloured fabrics are a true work of art and you can enjoy a detailed explanation on the long and elaborate process of their creation. Purchasing these works of art is quite expensive as the process is quite labour intensive. Moreover watch out for the beautiful tropical birds in the gardens that are located at the doors of the rain forest.
Brimstone Hill Fortress National Park is home to an UNESCO World Heritage-listed military fort dating from 1690. It was designed by the British and was used as a fortress which took advantage of its height. Once home to over 1,000 soldiers and their families, this formidable citadel is one of the Caribbean's most remarkable historical sites. This was my favourite place on the island as the views from the hill are simply breath taking! On a good day the views can stretch out to Oranjestad and Saba.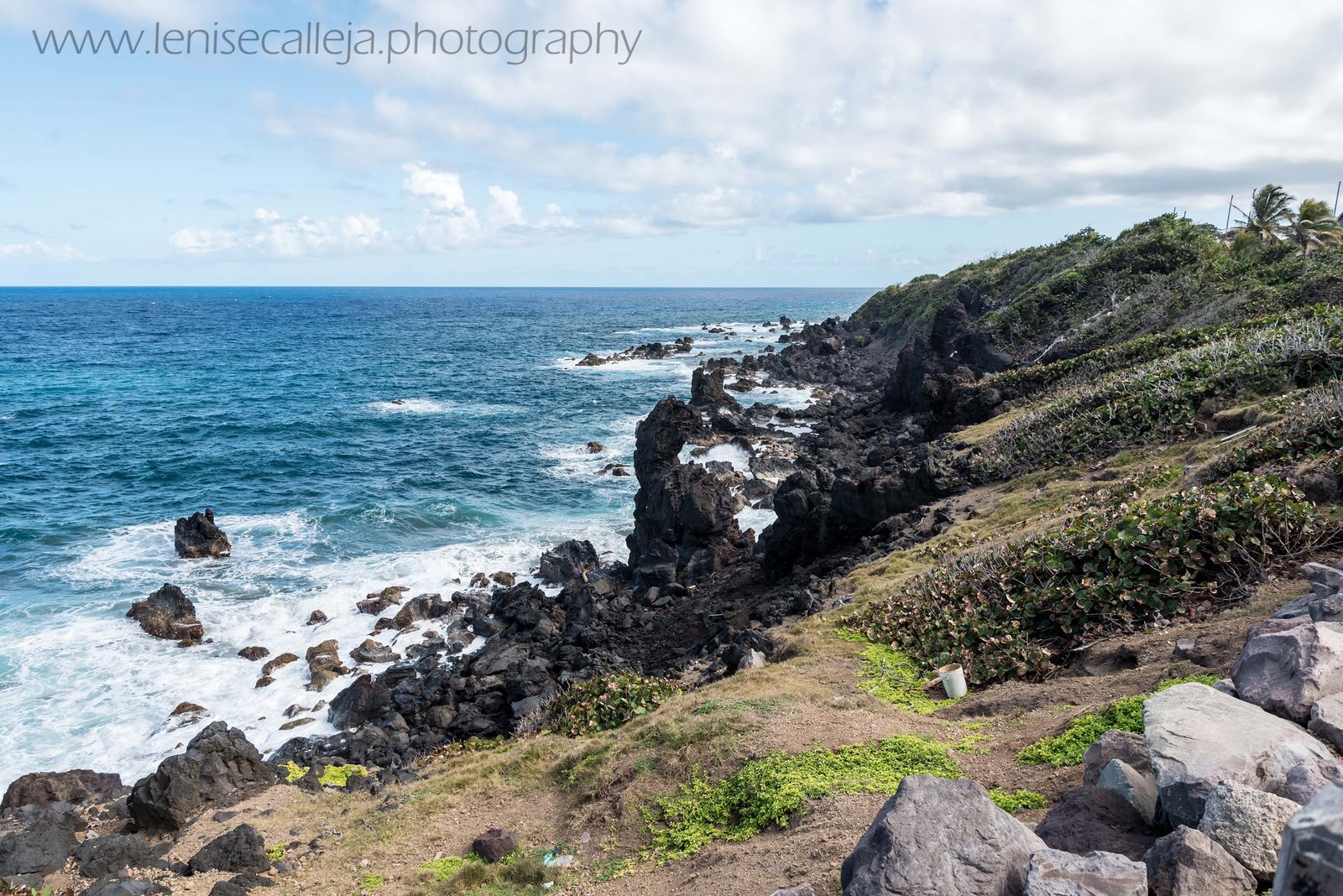 The Black Rock is also known as the Black Stone and is a big contrast to the quaint western and south coast of the island. Here you can see the rough Atlantic sea crashing into the black volcanic rock consisting of lava flow from Mount Liamuiga.
Other recommendations
A day on St. Kitts is enough but if you want to spend more time here you will surely find something to do. Here are some suggestions on other things to do on St. Kitts:
St. Kitts Scenic Railway
Zipline at Wingfield estate
Climb up Mount Liamuiga
Take a sailing trip to Nevis
Relax on one of the beaches