Our trip to Northern Patagonia was the most complicated trip I have ever organised. Information on the internet is quite limited, language can be quite an issue for someone who speaks just some basic Spanish like me and the meteorological conditions were not the most favourable at this time of the year. This is the beginning of a 20 day long journey across Southern and Northern Patagonia in Argentina and Chile. Below is our itinerary:
After an 18 hour flight from Istanbul to Buenos Aires, we flew to San Carlos de Bariloche in the upper Patagonia, also known as the Lake District of Argentina. We rented a car and started our road trip around the infinite number of lakes this region has to offer. The first feeling we had when we got here was a sense of freedom and wilderness. From the window of the plane we could see the vast plains which then gave way to the Andes Mountains. This was one of the wildest place we had ever been to and while driving we could not help ourselves from admiring the landscapes. On our first day we have done the Circuito Chico and although the weather was not the best to enjoy these landscapes, we can still affirm that these are the best ones we have ever witnessed in our lives.
We were well aware of these outstanding landscapes, but what we were not aware of were the unexpected encounters of wildlife here: wild horses, foxes, birds, hares etc. Maybe we were lucky but our impression was that it was quite easy to spot wildlife. We were based in a delightful hosteria in Villa la Angostura, a picture-postcard village facing the lake Nahuel Huapi on one side and Lago Correntoso on the other side with a backdrop of the Andes mountains. This mountain village lies in a strategic position since it is half way between San Carlos de Bariloche and the Circuit Chico to its south and the Ruta de los Sietes Lagos and San Martin de los Andes to its north. Unfortunately we were not able to complete the Route of the Seven Lakes because it was heavily snowing and we decided to stop half way since roads were becoming to slippery.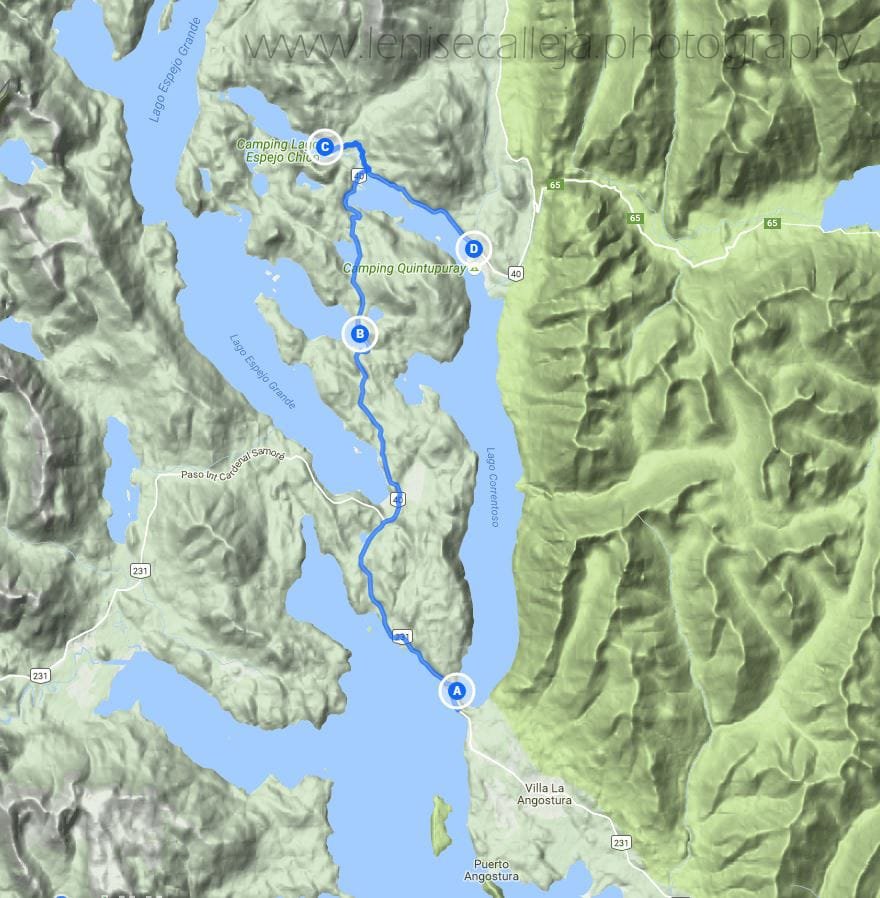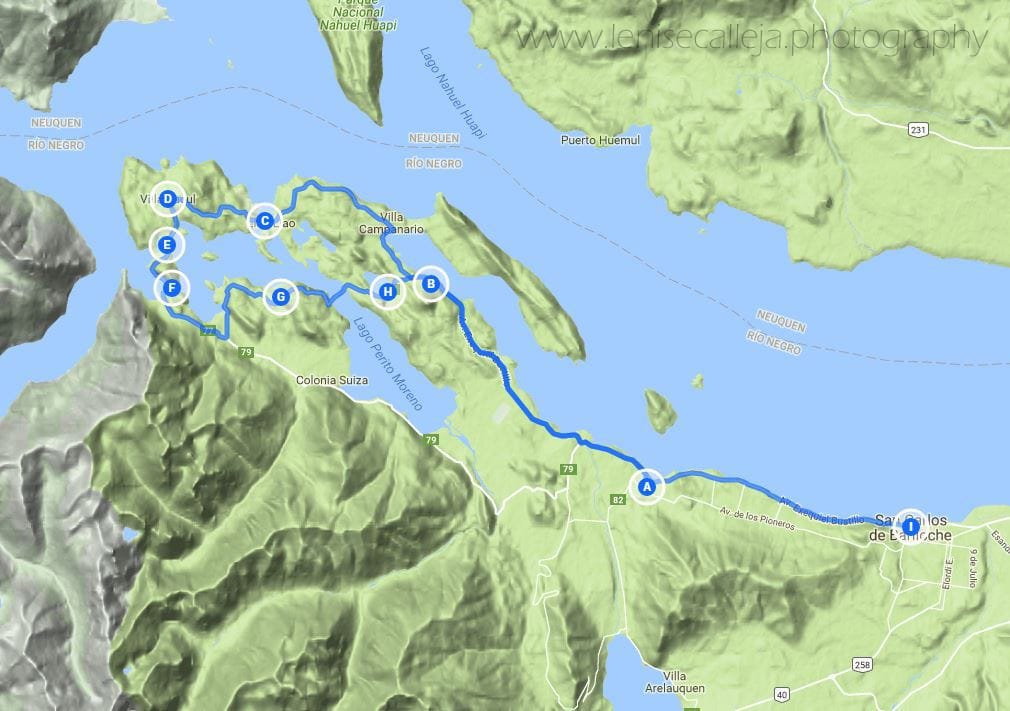 Apart from breath-taking landscapes this region is well renowned for culinary delicacies like local chocolate, wines and typical dishes like Patagonian lamb and Trout from the surrounding lakes. Well enough with the words now since photos can give a better impression of what it felt like. However when reviewing all the photos, the constant feeling was that no picture can ever do justice to what we lived here. You just need to feel it on your skin! (For more details on each photo hover with your mouse on the photo).